The Cook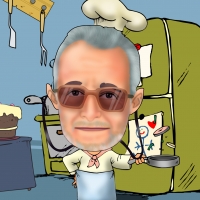 migobgr
Thessaloniki Greece, GR
Taste-o-Meter
People are ADDICTED to migobgr's recipes!
About Me
I was born in Holland Amsterdam, living in Greece Thessaloniki since1972, my first cooking lessons I got from my Grandmother (who raised me), as I was 6, she was a great cook, can't write poems but create in the kitchen, love to e
xperiment and try and am not afraid to make mistakes.
I have a big vegetable and aromartic herbs garden behind my house ( 40 m2), believe that phantasy and imagination is a must in the kitchen, have 5 children and 7 grandchildren...oh and we love to eat.
Read more