The Cook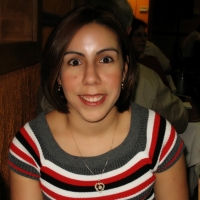 migvia
Houston, TX
Taste-o-Meter
People LOVE migvia's recipes.
About Me
Hi! I'm a Puerto Rican living in Houston, TX. I love food and I like to cook delicious meals for my family. I love when they rave about my recipes and enjoy every single bite of what they are eating. I believe this is just a f
amily affair. You just can't go against that. I love carbohydrates (sorry...no Atkins or South Beach Diet for me) and desserts.

I started taking the Wilton decorating classes this month and I'm in a cake fever right now.
Read more