The Cook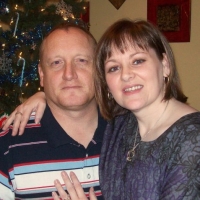 mis7up
Fort Sill, OK
Taste-o-Meter
People are ADDICTED to mis7up's recipes!
About Me
Woo what to say? LOL I'm a mother of 4 children(1 boy 3 girls & 2 of which are special needs children), married to a fabulous Army dude. And a country gal all the way. With my life growing up abroad in other countries as well as t
he US, I found my roots coming back to me in the heart of Texas. I love all types of food, from quick and easy, to complicated. From raw fish, to down right greasy messy burgers. But on a lighter note, I love fresh and light and lively foods. As well as hearty more filling foods. I've recently had bariatrics surgery that I did with my dad. So even though my diet has changed for me, I still cook for others. I'm always looking for new recipes because I'm a recip-o-holic and cook books fun-natic. I'm a train pharmacy tech, worked in retail, and photography buff. I've done probably more in my life and seen things and places most people have not. I don't take life for granted.
Read more