The Cook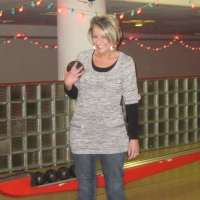 mistyx25
Indianapolis, IN
Taste-o-Meter
People LOVE mistyx25's recipes.
About Me
I've been married for 8 years (cumulative, LOL, divorce+remarry=long story), we have one son, two beasts that resemble dogs, and I live in Indy. I'm a Nurse, going back for my master's, and hubby's in Dental School, we're just s
lightly busy, lol.

I'm a novice cook :) Thought I hated it, but I don't, I just didn't know where to begin. Finally, decided I didn't like the idea of my 4yr old reading more menus than books...UGHH! So...here we are :) We cook at home most nights and prefer it now to eating out, plus we are eating much healthier. Not to mention, saving TONS of money!!
Read more