The Cook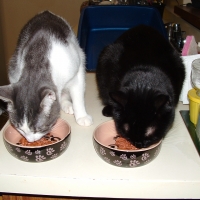 mkhs1974
Monterey Park, CA
Taste-o-Meter
People LOVE mkhs1974's recipes.
About Me
I'm single, with 2 cats, and recently moved back in with my parents (who take care of 6 other cats, only 2 are theirs!) I was born in Amsterdam, Holland and came to the USA when I was 6 years old. I cook mostly American food for
myself, but not very often because my dad cooks Indonesian dishes and my mom cooks some Dutch dishes. I love to bake, too!
Read more