The Cook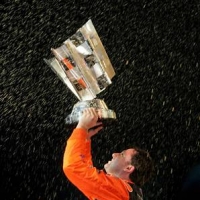 mmcsc420
Columbia, SC
Taste-o-Meter
mmcsc420's recipes haven't caught on yet
About Me
I enjoy cooking, it's the cleaning up I don't like! I don't do a lot of major cooking these days. My apartment doesn't provide a kitchen with enough room to do any serious cooking.
I have a decent collection of cookbooks an
d always looking for the next one. Online recipes are wonderful. I have a binder of recipes I've printed from the web and many others bookmarked.

I'm a NASCAR freak and a photographer wanna be. I also enjoy movies, music/concerts, traveling and reading.
Read more
My Latest Recipes 0
Oh my. I have no recipes. :\
My Groups