The Cook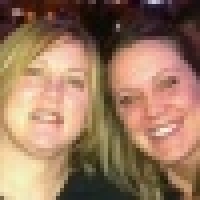 mnmover10
Hibbing, MN
Taste-o-Meter
mnmover10's recipes haven't caught on yet
About Me
Well, I live in the very northern part of MN, close to the Canadian boarder. I have 3 very lovely daughters & two of them have a child of their own.
I love cooking & find it very settling. I started cooking when I was 3
(yes 3!) I would beg my mom to let me cook my eggs & "pop" the toast & that was the start of my 46 yr. (as of today) love for cooking. When I was 10 my mom decided I was old enough to begin helping with supper. I started out with doing the dishes! YUCK ! HAHA but soon I was making simple dishes on my own after school & homework was done. By the time I was 13 I was making out a 2 wk. menu & grocery list & was responsible for everything involved with supper. Not everything turned out or tasted good but mom & dad ate it (sometimes we had a night of Hello, Ann's Cafe I'd like to place an order!! LOL) But, what was so great was that my mom gave me such an important job & let me experiment & learn with as little or as much help as I wanted & that's what lead to my love of cooking! I now share it with my granddaughter & once in a while my grandson both are 7 & hope to continue. I'm glad my girls don't mind my sending home doggie bags, it's not as fun cooking for 1. I also love to read, spend time with family & friends, love the internet & so much more. That's about it, I'm just me, that's it!
Read more