The Cook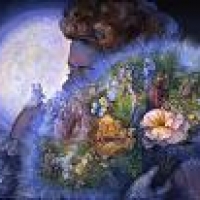 mother_earths_moon_child
Morrilton, AR
Taste-o-Meter
mother_earths_moon_child's recipes haven't caught on yet
About Me
i love to cook...no, i neeeeeeed to cook. this is where i feel creative and adventerous. i love to educate myself in the ways for different cultures foods, I think i have fallen in love with Andrew Zimmern and Bizarre Foods...
I am also an adventerous eater, my mouth waters at the thought of trying something new and most of my kids grew upwith the willingness to do the same. I'm a lucky mom...
I have fallen in love with this site and hope to meet many new friends here. Feel free to contact me, im a yacker. and love to brainstorm over new recipes.
Read more
My Latest Recipes 0
Oh my. I have no recipes. :\
My Groups