The Cook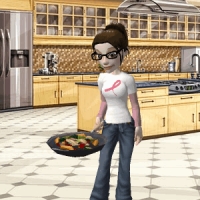 mrs_stiltner
Leesburg, VA
Taste-o-Meter
People LOVE mrs_stiltner's recipes.
About Me
I love to cook (from recipes). I am probably somewhere between beginner and intermediate. Like I said, I love to cook from recipes, meaning I lack the creative genius some of you may have. My husband is the creative mastermind beh
ind any non-recipe food we make, I am just good at following directions.
I hope that as I cook more and more from recipes, I will develop the creativity to come up with my own recipes.
Read more