The Cook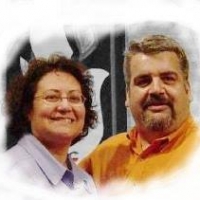 mtrevino57
Austin, TX
Taste-o-Meter
People LOVE mtrevino57's recipes.
About Me
We are both intermediate(EXPERIMENTAL) cooks. I have been cooking since my late teens and learned alot from watching my mom. My wife also learned from her mother and we both do more "Cooking with what you have" than we do "Follo
wing the Recipe", mainly because we are missing ingredients or we have raided the cupboard or freezer. This has resulted in some of our favorite recipes!
Read more
My Latest Recipes 19
Found this recipe in a copy of Chocolatier magazine March 1987 issue. They have always been a favorite....

Avocado Salsa from mtrevino57 in Austin, TX.

Found a version of this salsa on the internet, and so here is mine. Not too spicy, but you can always use hotter peppers...

This pasta salad is really popular at cookouts. The salad macaroni is not always obvious, but looks like small cylinders. We use...

This is 100% comfort food!...

This corbread is my favorite, mainly because it is so quick and easy, and NO white flour....

This Black Bean Salsa was loosely based on another recipe and we kept adding crunchies! Goes good as a dip with Fire Crackers(see...
My Groups