The Cook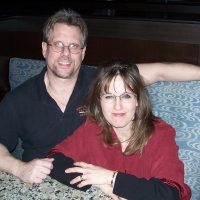 munchy
Souderton, PA
Taste-o-Meter
People are ADDICTED to munchy's recipes!
About Me
Hi! I'm Munchy. Name and description! I'm the happiest person I know...married to the man of my dreams! (Ed) I have two grown children...Bill got out of the Marines two years ago and is getting married this December, and Kitt
y is going to college for nursing. I seriously LOVE to cook and bake...SO relaxing to me! Sundays are my day for that. I cook for the work week on Sundays, with treats thrown in for the sports watchers in the house that day-that changes all the time. I also LOVE animals. (hence my vegetarianism) We have three birds...two cockatiels (Rambo and Maxie) and a VERY energetic Caique Parrot named Sunny. I'm glad to be part of this fun group, and hope to gain and give many recipes! Say hi to me...new friends always welcome! :o) Life is GREAT!
Read more
My Followers