The Cook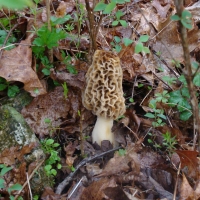 myrtlejo
Republic, MO
Taste-o-Meter
People LOVE myrtlejo's recipes.
About Me
I will be married 19 years in July of this year. I have wonderful children 17 to 9. I love to cook and try new recipes but really enjoy the old favorites I grew up on. I absolutely LOVE to bake and make candy. I don't mind tast
ing it either:) I love to cook for people and we usually have extras around at dinner time, so that's okay. I love to be outside and plant flowers and take pictures. ( you will recognize them when you see them---they are the shaky, blurry ones LOL I love to go the library and stay stocked up on books to read ---can't afford to buy 'em all. LOL We have 3 small dogs that are just as spoiled as the kids. My favorite time of the year is Spring when I can go hunting for those Treasures of the Woods ---Morel Mushrooms! We usually have a supply of venison in the freezer year round as well, that's one of the reasons I had kids, to hunt and gather (and change chanels when I am too lazy to get the remote! HA!
Read more
My Followers