The Cook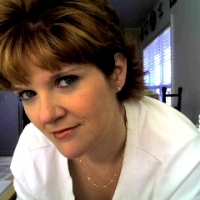 mysticsutra
Harker Heights, TX
Taste-o-Meter
mysticsutra's recipes haven't caught on yet
About Me
Have worked for a professional catering business for several years then branched off to be my own. Specialize in cheesecake but have discovered that preservatives/ chemicals in foods are huge contributors to autism as well as AD
D/ADHD problems in children as well as allergies and digestive disorders of adults.
I have adopted a habit of cooking for my family, friends, and others but without the preservatives and chemicals. Who knew that food could actually have even more flavor when taking out the chemicals and preservatives? WOW!!!
Living healthy and eating foods full of flavor...finally!
Read more