The Cook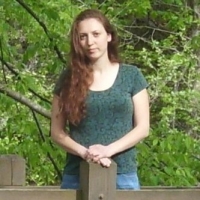 netty_angel
Rolla, MO
Taste-o-Meter
People are ADDICTED to netty_angel's recipes!
About Me
I am a mother of 3 little ones. All of which are under the age of 7.
I met my husband in July of 2003. We were married in May 2004 and found out we were pregnant with our first in August that same year. My oldest daughter was
born April 2005. My son was born July 2006, and my youngest daughter was born November 2007.
There are no more worries about me getting pregnant I have no Idea what marriage without kids is like for the first part of marriage. I kinda wish I did, but I wouldn't trade having my 3 children for anything in the world. I love them so very much. i can however learn how it is to not be pregnant, and enjoy it.
Read more