The Cook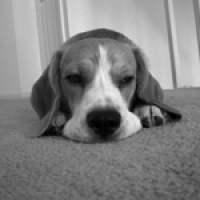 nikachu
Ashburn, VA
Taste-o-Meter
People generally enjoy nikachu's recipes.
About Me
I'm a graphic designer living in Virginia by way of Texas (and do I miss home sometimes). ...Married to a great man and my child is a super-sweet puppy named Obi (or shu-boogie, bug, ob-ster, shu-boo-galah, list goes on.)
My l
ife centers around family, friends, and food... it's what I enjoy most. Both I and my husband come from multi-cultural backgrounds and we've had a chance to diversify our palates. Mostly I'm addicted to garlic and ginger. I love tangy, spicy, sweet, and definitely flavorful.

I've been lurking around this website for weeks... and my hesitation to join is due partly to my distaste of social websites. I guess what finally got me was the design. So here I am, trying this out.



Read more