The Cook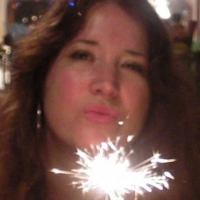 nixie
Mijas Costa, ES
Taste-o-Meter
People generally enjoy nixie's recipes.
About Me
A TCK who loves to cook. I studied cooking at Swiss Hotel Management School, although that was so long ago all I can remember is the chef saying "If it don't taste good enough, just add more butter!". I have veered away from that
advise though so that leaves mostly the basics I gleened from that course, my mother's teachings, and my self-experimentation over the years!

I have been especially influenced by Asian cuisine having lived in Japan, Malaysia & Singapore. I also enjoy a good braai (South African for BBQ). I also have many Scandi recipes up my sleeve that I have learnt from my mother. Most recently I have gotton into Argentinian cuisine. Other than that of course the usual French, Italian, Mediterranean etc.

I love to experiment and consider myself an imaginative cook; a recipe is only a theme, which an intelligent cook can play each time with a variation.
Read more
My Latest Recipes 2
A simple and spicy vegetable curry, using my ever favourite sweet potato with a variety of vegetables cooked in a spicy onion and ...

A different spin on the traditional Jacket Potatoe. I use sweet potatoes instead as they are my favourite. The Sweet Potatoe shell...