The Cook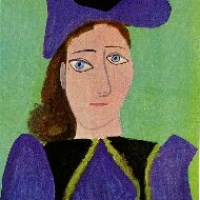 njspanteach
Green Brook, NJ
Taste-o-Meter
People generally enjoy njspanteach's recipes.
About Me
Feeding people is a passion of mine, and I would love to open a SAME(so all may eat) cafe in the summers when I am not teaching. For my students, I cook Spanish and hispanic food throughout the year and am always looking for a go
od, easy recipe.

Getting healthy is another passion and I study the raw vegan way of eating... more than I follow it.

Meeting other foodies and reading their inspirational ideas is a real treat and I would also like to know the inspirations behind the recipes!
Read more
My Latest Recipes 14
Want your bacon to look pretty?...

Sweet Potato Dip from njspanteach in Green Brook, NJ.

Try this asap- you will not be sorry...

This is a cheap, even quicker, even easier take on an already easy recipe. I daresn't call it Italian since I'm not, and it is not...

IF after cleaning your fridge on a Saturday morning, and you find that you have leftover shrimp. And if you find that you also hav...

Quick Tomato Soup from njspanteach in Green Brook, NJ.

Saturday mornings I cook using what is left in the fridge so it can be cleaned and I can make my shopping list. This morning it yi...

Good for the children who want to help, but can't read nor are old enough to use sharp instruments....