The Cook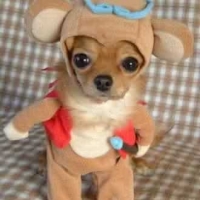 nlo209
Toronto, CA
Taste-o-Meter
People are ADDICTED to nlo209's recipes!
About Me
I'm interested in anything that is new and different. Don't show me the same old stuff that I've made for years. I love to cook for my friends, family and co-workers. My friends are all from very different backgrounds and exp
eriences and therefore my tastes in food are all over the place. I've been collecting recipes for 25 years and I'm the type to try "almost" anything at least once.
Read more