The Cook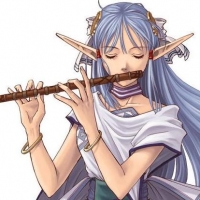 nlt
Cape Town, ZA
Taste-o-Meter
People LOVE nlt's recipes.
About Me
I don't think people need to know about me or me them. Only that I luv recipes and to bake! and that in case your wondering, i kinna only check this site every blue moon when im bored... mostly i forget coz ive kinna collected all
the cooking knowledge i'll ever need and ive hardly added any of my recipes to the list. Too much of a lus to write them out ...
Read more
My Latest Recipes 7
This was an experiment that i tried out. At first it tasted odd, but with a bit of work it tasted perfect! i'm proud of myself for...

This recipe has been slightly altered from the recipe book: "My learn to cook book" This is the best apple crumble I ha...

This recipe is a delicous home made fizzy drink!...

This is another deffinite must on the bake-for-my-children list!...

This is a super easy and unique dessert. Enjoy....

This dish is excellent if you feel up for a fruit bake. It's seriously quick and easy work, so you can have the satisfaction of yo...
My Groups