The Cook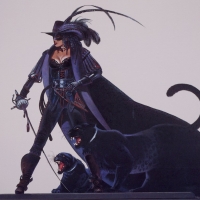 noir
Boston, MA
Taste-o-Meter
People are ADDICTED to noir's recipes!
About Me
Well, I know I am not a Chef :)...but I have been cooking since childhood for myself and everyone else who would try my creations...LOL....would eat it and ask for more! You usually will always find me thumbing thru recipe books
or on the Web for the ever famous Family Question... * What's for Dinner *??? I am a collector of vintage cookbooks from famous Chef's and not so famous & I adore using herbs & spices and seek out great gourmet shops for new and different ones. Plus, something very important to start my day with a smile... I am always on the prowl with the kitties for the ever Best Cup of Coffee...:) Au Pif!
Read more
My Followers