The Cook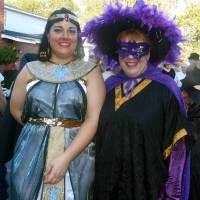 nonnielavene
Bay Minette, AL
Taste-o-Meter
nonnielavene's recipes haven't caught on yet
About Me
I have the best of both worlds.....I was born in Brooklyn, N.Y. and moved to Mississippi as a teenager. So, as far as food I love it all! My father was full Italian and my mother was Irish & German. My Italian grandmother cooked
all the time, so I am Very partial to Italian!
I have 2 brothers that enjoy cooking, as a matter of fact, they do most the
cooking in their homes. My brother Frank shares alot of his cooking tips with me and I am soooo excited to have found this site and have so many that are willing to share with me too!!
Read more