The Cook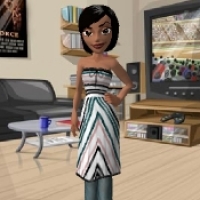 npbradshaw
Atlanta, GA
Taste-o-Meter
People generally enjoy npbradshaw's recipes.
About Me
I love to cook. I started cooking when I was six years old. My father showed me how to make breakfast and my job then became making breakfast every Saturday. I loved helping my mother prepare dinner just about every night. We ate
the traditional soul food fare. I never had spaghetti or macaroni and cheese or burritos until I was in high school. Now I am an opera singer who has put her career on indefinite hold to raise my three beautiful babies, though one's not a baby anymore. I guess I've traded one career for another. I am now a happy wife and homeschooling music teacher. And I am returning to the time-honored tradition of cooking with love that my parents passed on to me. Thanks Mama and Daddy.
Read more