The Cook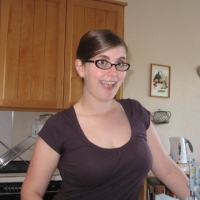 nycea
Corvallis, OR
Taste-o-Meter
People LOVE nycea's recipes.
About Me
I grew up not knowing how to cook. Now I'm learning on my own and it's the most fulfilling activity of my day. I'll start dissecting recipes at home and at restaurants, my friends call them my " Dork-Outs". But it's alright, I kno
w my hobby isn't very interesting to other people, thats why I have this website! Dorks unite!

About my food background. My family immigrated here from Scotland, and settled in Mississippi (I don't know why) so there is a lot of corned beef and cabbage, potatoes, garlic, onions and such. But also cornbread, turnip greens, yeast rolls, fried okra, and of course tea.
Read more