The Cook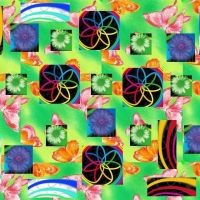 odessiatopaz53
Fredericksburg, VA
Taste-o-Meter
People generally enjoy odessiatopaz53's recipes.
About Me
I say "expert" about how I cook because it is rare for me to find something that I tackle that I can't handle at all. Please know I am very open to learning new things and exploring new ideas-especially about combining fruits and
veggies into side dishes, and new ways with casseroles. I feel that spice is life, and cooking something with feeling for someone you care for is a gift to yourself and others.
Read more
My Latest Recipes 3
This is a pretty appetizer that makes a good-sized tray quickly with little fuss. All the shades of green look luscious and the k...

A really nice balance between sweet, tart and tangy, and peppery. This salad is simple, different, and enhances a meal with a rat...

This is a zesty kale dish that I make for my family, usual in the fall of the year. We ladle it up on some rice and pass the hot ...