The Cook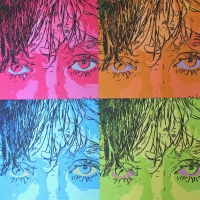 omaizzy
Ottawa, CA
Taste-o-Meter
People LOVE omaizzy's recipes.
About Me
Learned to cook from a Mum who never measured, so I don't know how to measure either (except where it counts; pastries for example). A little of this, a touch of that...what can it hurt? You never know what you'll get. My curre
nt sous-chef is my 3 1/2 year old grand-daughter who loves to smell everything, but tastes sparingly (unlike her Oma). She just mastered the art of cutting walnuts using a big knife - this girl will go far.
I live alone so am 'forced' to entertain at least twice a week in order to feed my need to cook/bake. Luckily, I have a large (and hungry) family.
Read more