The Cook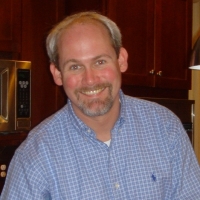 omrebel
Memphis, TN
Taste-o-Meter
People LOVE omrebel's recipes.
About Me
Well, according to my Mom, they woke up one Saturday morning about 7:00 to the smell of bacon cooking. Imagine their surprise when they sprang from the bed to the kitchen to find me (age 5) with a chair pulled up to the stove coo
king breakfast. I suppose that's where it all started and I haven't stopped since.
Cooking is my outlet and I don't shy away from any dish no matter the difficulty or time involved. I enjoy having friends over and host a multitude of parties and family gatherings throughout the year with the biggie being a Christmas brunch for all my friends (last year I fed 80 LOL).
If I had only listened to my Grandmother as she relentlessly tried to get me to go to culinary school.
I love people and I've learned that food brings them together faster than anything else.
I hope you enjoy some of the dishes. I was very excited to accidently stumble upon this site. What a great idea!
Read more