The Cook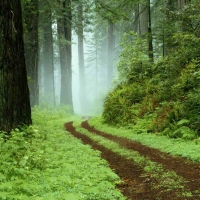 optimistic1_2
Guelph, CA
Taste-o-Meter
People LOVE optimistic1_2's recipes.
About Me
hmmmm love to cook! Been known to bike down to the local farmers market on a sat to get me thinking, inspired?. Love to walk and stay fit forever...lol...so healthy is important. If I find a recipe that looks fabulous but too
decadent,....will revamp. Love candles, good movies, music, the outdoors and my family. Have just recently started making my own wine and find pairing wine and food....too cool.
Read more
My Latest Recipes 62
I had some kale and hot Italian sausage that I bought from the market this morning. Got brainstorming and came up with this. I mad...

Rhubarb Pie from optimistic1_2 in Guelph, CA.

Only rhubarb pie i make. A family spring favorite passed down from my grandmother....

Had leftover pulled pork and came up with this....

Oven Fries from optimistic1_2 in Guelph, CA.

I have been working hard to figure out how to make a satisfying fry, without the deep fry....

Vegie Bolognese from optimistic1_2 in Guelph, CA.

Made this tonight, was very good. Youngest and I ate it with salad and garlic bread. Man of the house had sausage on the side....

I make this cheese sauce every Christmas. Broccoli and cauliflower, just wouldn't be the same....