The Cook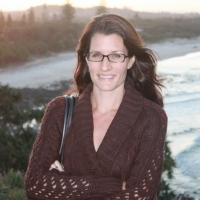 ozrocks
South Tweed Heads, AU
Taste-o-Meter
People are ADDICTED to ozrocks's recipes!
About Me
I love to bake :o) I also love to learn all types of new dishes. I love Mexican, Greek, Asian food, and almost anything dessert :o) I am just starting to learn how to make different types of bread ( with my bread maker ). I want t
o learn how to make better sauces ( chutneys, worchestershire sauce, homemade jelly's etc ). I just joined a Filapino cooking group on this site as many of the recipes appealed to me. I am Canadian but I am living in Australia now :o) My next recipe to try is a Macadamia Slice we had at the markets yesterday. I also want to try Blue's Cinnamon Breakfast bites. Looking forward to learning many new dishes from this site. Happy Cooking!
Read more
My Followers