The Cook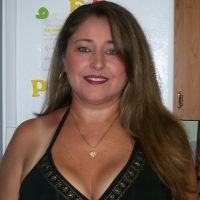 paprikamama
Lake Mary, FL
Taste-o-Meter
People are ADDICTED to paprikamama's recipes!
About Me
I am a Happily married wife and a mother of 4 children ages 2 to 27, I am a very active person and am always in and out the driveway. I belong to several cooking groups and take pride in my creations as well as my family. I basica
lly love to keep my family happy with the meals I cook and make for them. I also am involved in alot of school activites and our church functions when able to. Im a full time sitter for my Granddaughter as well.
I am a Brand New Granma...and Im lovin it....LOLOL... I love to cook and create new dishes.....and I LOVE to eat..LOL......I do cook all kinds of foods and I love to try new ones as well......I love full flavored foods.....my favorites are ofcoarse seafood.......I'm full blown Hungarian and have been raised on home cooking.......I also love to clone food from resturaunts Ive eaten at...and now I cant get my husband to take me out hardly...LOLOLOLOL. Flavor is essential in my cooking...I never cook anything bland.....LOLOLOL...I also hardly measure my spices when cooking.....I use the eyeballing method......but I do measure when baking...always.
Read more