The Cook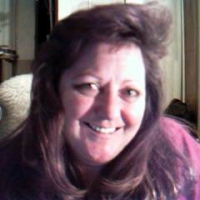 passion8foodie
Terryville, CT
Taste-o-Meter
People generally enjoy passion8foodie's recipes.
About Me
25 years in the restaurant business, front of the house, not in the kitchen. Now I've retired from slingin' someone elses hash and found my groove in my own kitchen. San Diego native transplant to Connecticut. Wow what a culture s
hock to the tastebuds! My concubine and his son say not only are my 5 cats spoiled, but they're GOURMET SPOILED! They gather at my feet at supper time, knowing full well I'm the sharing type. They've got me so wrapped around their little paws! I am a certified Cataholic! They're my "Childrens"
Pairing wine w/ food has become a hobby of mine, although I sure wish I was on the west coast doing this pairing, nothing beats California grapes! My likes are rather eclectic when it comes to food, hence, size elastic. If it's got garlic, onions, cheese or a cream sauce, count me in! My refrigerator purchase was based on "how big is the cheese drawer"!! There's a minimum of at least 15 different kinds in there at all times.
I live by the old school: Come into my home, expect to eat!
Read more
My Latest Recipes 3
In our house the 70's was the era of the casserole. This is NOT a hot spicy dish, yet very flavorful and youngsters seem to like i...

Tweak it and it's a winner. Mom used to make this when I was young. I didn't like it due to the curry. Thankfully, 40 yrs later, I...

Potato Souffle from passion8foodie in Terryville, CT.

You say potaato, I say potawto, no matter how you say it, this recipe has the "YUM Factor"....