The Cook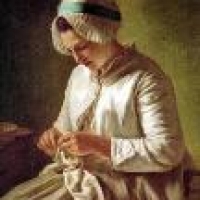 peggy_cookingfool
White Swan, WA
Taste-o-Meter
People LOVE peggy_cookingfool's recipes.
About Me
I never met a food I didn't like! Well, that's not entirely true. I despise chopped frozen spinach and liver. Other than that it is a wide open field! I love to cook and eat. I started cooking when I got married the first time at
20 and I haven't stopped. I love to feed people! I think that when friends are asked what I make the best their first response is cheesecake. I've made and sold so many cheesecakes that I avoid it whenever I can! There are a select few who I will always gladly make one for and you know who you are! I love to cook and eat Mexican food. Right now Thai food is my hands down favorite food to eat. All of the recipes I post here are ones that I have made for years and my family and friends enjoy eating. I won't post a recipe for anything that I haven't personally cooked.
Read more
My Followers