The Cook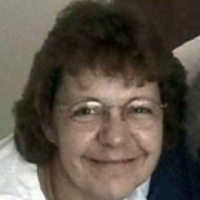 perlandra
Rapid City, SD
Taste-o-Meter
People LOVE perlandra's recipes.
About Me
I'm a Computer Tech in a school district. I used to be a plain ol' cook. Same ol' thing all the time. Then I was introduced to Saladmaster. I love my saladmaster! It's so easy to whip up sliced potatoes, shredded cheese, carrots,
coleslaw, shred ginger. You name it. Once I got the saladmaster, I bought the basic set and have been cooking and cooking ever since. I've had the set for two years now and have done more experimenting since that time. It has been the best investment. My hubby was not so sure at the time, but he certainly loves the food!

We eat more fresh veggies and fruit than ever before now. I have learned to cook like my Gram Elsie used to. No real recipe, just toss some things together. It's fun to cook!
Read more
My Followers
My Latest Recipes 13
Here is the preparation and ingredients for the Olive Garden Stuffed Chicken Marsala. It is exceptionally easy to make and so deli...

This is a simple way to make Alfredo sauce to use with Shrimp, chicken, etc. My husband loves my recipe. Great with Garlic bread. ...

This dish is excellent to serve with asparagus and biscuits. It takes some preparation in cutting up veggies, but worth the effort...

Leftover chicken or turkey? This dish goes perfectly with broccoli and/or cauliflower. Easy to make, just takes time to shred or d...

This dish will make your mouth water. It is simple to prepare and not too expensive. Goes excellent with salad, asparagus and humm...

This unique dish has surprised my taste buds. I served it with asparagus, but any green salad or veggie would suffice. The extra c...