The Cook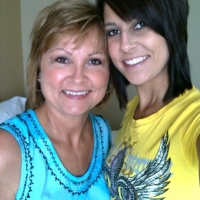 petunia97
Gonzales, LA
Taste-o-Meter
People are ADDICTED to petunia97's recipes!
About Me
Hey, yall! I love to cook! l love to try new recipes. I can sit for hours at the pc and print recipes. I've tried so many and have so many favorites. My husband and I have 6 grown children(yours, mine and ours) and 8 grandchildr
en. I also have heart disease and am always looking for healthier ways of cooking. I like to take full fat recipes and see just how lowfat I can get them without changing the taste too much. I've done it with a lot of recipes and my family never noticed the difference! I'm looking forward to making a lot of group recipe friends here and sharing recipes!

Read more