The Cook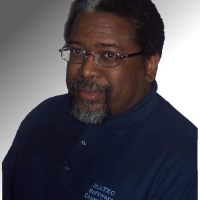 phaggood
Detroit, MI
Taste-o-Meter
People LOVE phaggood's recipes.
About Me
I chose my cooking rank based on speed (learned to juggle > 10 dishes at one time by myself while a short order cook in high school) versatility (give me 1/2 hr and I can make dinner from whatever's in my fridge/pantry for any die
t) and mastery of the fundamentals (knifework, tool choice, spices and seasonings) rather than knowledge of the way-out-osphere of foodie life (I like truffles, but there's no truffle oil in my kitchen; and I've never had foi-gras nor any gumption to make a rissoto - that's just a good mess 'o grits spoiled). As chief cook for a family of four (2 kids, one veg, two working adults, one a picky eater) I'm challenged to produce a week's worth of meals in a couple hours on the weekend using stuff from the pantry and the Kroger sale items. Someday soon I'd like to learn home canning.
Read more