The Cook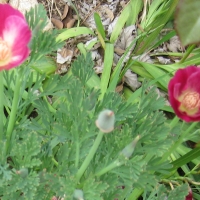 pieplate
Claremont, CA
Taste-o-Meter
People are ADDICTED to pieplate's recipes!
About Me
I learned to cook in self-defense from my mother's cooking, although I had two excellent alternatives in her mother and in my paternal great-grandmother. I worked on my recipe for perfect pie crust for 35 years. I reviewed resta
urants for six years for our local newspaper, until the paper changed hands. I can taste something and almost always figure out what is in it and what procedures were used to prepare it. I don't like to use prepared ingredients, except canned broth and canned tomatoes, and I try to grow my own herbs. When we eat out, I like to eat things that I can't cook at home.
Read more
My Followers