The Cook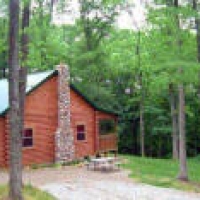 pleasantvalleycabins
Logan, US
Taste-o-Meter
People are ADDICTED to pleasantvalleycabins's recipes!
About Me
Recently retired from the healthcare field. Married for 34 years. My husband and I own vacation rental log cabins in the beautiful Hocking HIlls region of southeast Ohio. We love being grandparents to our grandson Drew.
My Latest Recipes 45
Train Birthday Cake from pleasantvalleycabins in Logan, US.

I wanted to make something special for my 2 y/o grandson for his recent birthday. I found this on Betty Crocker online with a how...

One of my friends said the other day that someone was disappointed she didn't make her mac and cheese because they love her mac an...

I was hungry for chicken enchiladas and just hit the cupboards and frig and came up with this. They were really good. I sent som...

This is a great easy shortcake topped with strawberries and blueberries then covered with half and half. (Oh I know it's over-the...

Crispy Apple Crisp from pleasantvalleycabins in Logan, US.

I made this today and it really is our favorite crisp recipe. I've tried others just to see if I can top this one and this really...

Homemade Tater Tots from pleasantvalleycabins in Logan, US.

Made these tonight and yummo, they were delicious. It sounds like a long process but I made these first and while they refrigera...
My Groups