The Cook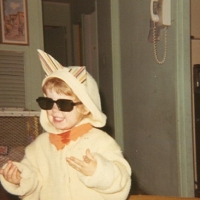 pocketfulofwords
Vanc Is, CA
Taste-o-Meter
People LOVE pocketfulofwords's recipes.
About Me
I had more to say before this web site timed out! However, I'm looking for new recipes to rediscover a passion for cuisine. I seek affordable, nutritious and simple recipes. As I learn to diversify in the kitchen perhaps I will be
able to add some customized recipes. I admire the great skill that many of you possess. I'm sure you make any kitchen a special place.
Read more