The Cook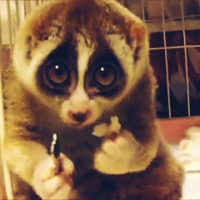 pointsevenout
Athens, AL
Taste-o-Meter
People are ADDICTED to pointsevenout's recipes!
About Me
Oh sorrows! 61 and counting. Wisdom comes too late in life.
My Latest Recipes 180
Ginger Ale from pointsevenout in Athens, AL.

Ginger ale lovers make your own stash. Thanks to David B. Fankhauser, Ph.D. Professor of Biology and Chemistry U.C. Clermont Coll...

A quick homemade ice cream that will stroke your cat. Pick and choose from a variety of fruits....

Spied some monster BS chicken breasts at a new market at a good price. Tried my hand at making a stuffed breast recipe. These are ...

Found on 3x5 card in a care package from the food bank of north Alabama. Adjusted this recipe so there wouldn't be bits and parts...

Chicken Salt from pointsevenout in Athens, AL.

This is an internet recipe that I found then lost then someone found it for me again. Going to post this so it won't get lost agai...

Baked Radish from pointsevenout in Athens, AL.

Root veggies fresh from the garden are so tasty. If you haven't baked radish before, you are in for a treat. As in potatoes, radis...