The Cook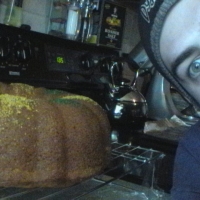 precursor
Chesterfield, Mo
Taste-o-Meter
People LOVE precursor's recipes.
About Me
hi all. i've worked in restaurants for almost 20 years, but now i work graveyard shift in a factory. sometimes i like to pretend i'm a writer.
i love watching movies, reading comic books, and (obviously) playing video games.
fa
ther of four and husband of one, i like to experiment in the kitchen, and am always on the lookout for new recipes for my family to add to our ever-growing menu.
Read more