The Cook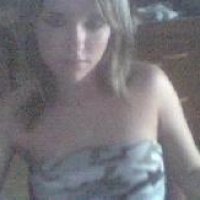 princessakedo
Moncton, CA
Taste-o-Meter
People LOVE princessakedo's recipes.
About Me
I'm an 18 year old fresh out of high school and thinking about going to culinary school. The only thing holding me back is that I'm not sure if I will be able to succeed as a chef. I love to cook always have. Basically I don't hav
e that great skills but I'm always up to try something new and I love pleasing people.
Read more
My Latest Recipes 6
Wonton Soup from princessakedo in Moncton, CA.

Every chinese meal should be started with wonton soup. Its not the same without it!...

This is my own version of a mushroom stuffing for raviols that i found in a cookbook by Giada. It tastes really good and my family...

Spinach Salad from princessakedo in Moncton, CA.

My aunts version of a classic! Its very simple to make and it is very good for you. Enjoy!...

Bruschetta Pizza from princessakedo in Moncton, CA.

A classic recipe made fun replacing the traditional baguette with crunchy pizza crust. A nice side dish for pasta....

This lemonade recipe will please everyone even kids! Perfect for a barbeque, picnic, or kids birthday party....

Mozza Sticks from princessakedo in Moncton, CA.

A good variation of the deep-fried mozza stick. This crispy on the outside, gooey and wonderful in the middle mozza stick is perf...
My Groups