The Cook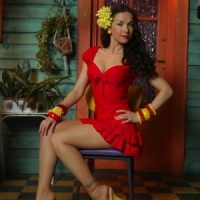 princessthunder
Greer, SC
Taste-o-Meter
People are ADDICTED to princessthunder's recipes!
About Me
i am cherokee and choctaw , i am a single mom with 4 children
i love long walks on the beach, swimming, rideing horses, love cooking, createing websites, writeing poems, and collecting recipes. i work with abused children. ps fo
r the ones that ask me is my avatar is me ? yes it is truely me, i would not post anyone elses picture . love and light princess thunder....
Read more
My Followers