The Cook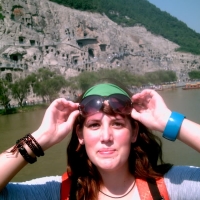 pumpkin_tokyo
Portland, Or
Taste-o-Meter
People generally enjoy pumpkin_tokyo's recipes.
About Me
I am a the type of person who grew up thinking she couldn't cook. But when i became a pesco vegetarian, and found that it was harder to find things i could eat, i rolled up my sleeves and started making food for myself, rather tha
n just microwaving a bowl of spaghetti-o's. In the process i both found some talent i didn't know i had, and a true passion for finding, making, eating and of course sharing delicious recipes!
i love healthy food, fattening food, foreign and traditional american treats.
Looking forward to the feast with you all!
Read more