The Cook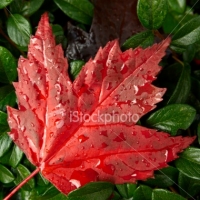 purplemist
Mumbai, IN
Taste-o-Meter
People LOVE purplemist's recipes.
About Me
i am passionate about food ..love to cook love to eat. i enjoy every step- cooking, arranging,presenting........everything (even cleaning up afterwards!)..its just a great feeling for me..indescribable .. and if i' ve made the me
al for someone else.. the grin on their face on seeing it...it's just the cherry on the top!!
i began as i helped my eldest sister bake cakes. after that i started doing my own stuff. i love the kitchen ..the heat of the oven / stove ...the sizzle of pans .. the bubbling sauces.....anything and everything!!
i love cooking for family and friends... and even making the tiniest of meals for myself makes me happy. i love to travel... n never get jet lag. i aspire to travel different parts of the world... learn new cuisines and cultures! love trying new things..even if its bad.. u get a good anecdote! i dream of joining the CIA .. its amazing! i want to make as many friends as possible ..of differnt countries,ethnicities and all.... ........ and always have fun! dying to visit london !!

my motto(one of many) : get a bite outta life!
Read more