The Cook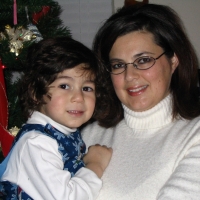 purtygertie
UT
Taste-o-Meter
People LOVE purtygertie's recipes.
About Me
I have had a love of cooking for as long as I can remember. I was raised in Chicago and San Diego. I have 3 children, 16, 8 and 4 and I am very lucky that they are not picky eaters. Even though I am half Italian I have to say that
Mexican is my favorite cuisine, and it was very easy to find in So Cal. Being in Utah now has exposed me to what I would call all American meat and taters cooking which is great in winter. It took awhile but I finally found really good Mexican food and quite a few other new local delights like fry sauce. With winter coming I hope to find some great casserole recipes.
Read more