The Cook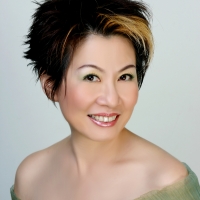 quaypocooks
Petaling Jaya, Malaysia
Taste-o-Meter
People generally enjoy quaypocooks's recipes.
About Me
Before I was married to my "Quaylo" (Guaylo) husband, I did not know how to bake or cook. Subsequently I learned some baking and cooking Western cuisine from him, and providing his food for him launched an interest in co
oking in general. Many of my Chinese friends and family told me that "Quay" is the wrong spelling for devil in Cantonese. The right spelling should be "Kwai" or "Guay". Well, somehow I like the spelling "Quay" better although I have to agree that it does not sound very Cantonese. Try asking a Westerner to pronounce "Kwai" and you will probably hear "Quay" haha. Whether is "Quay" or "Kwai" or "Guay, just know the devil woman is me when you see Quay Po Cooks. My hubby said if people pronounce "Quay" as "Key" is even better because I am the key to his heart. LOL!

Only now, have I started to learn the traditional Straits Chinese cuisine of my Mum. She cooks fabulously and all her specialties are divine. These two interests, my husband's Western food, and my mother's traditional food, prompted me to document them so they will not be lost.

Here, I wish to share my cooking and baking experience with my readers. I also hope to inspire those who do not know how to cook or bake to do so because, trust me, if I can, you can too.
Read more