The Cook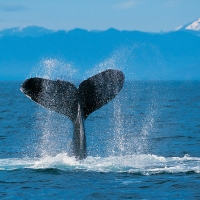 raelene1951
Brighton, CO
Taste-o-Meter
People LOVE raelene1951's recipes.
About Me
I'm currantly addicted to this site and trying every recipe I possibly can!
I have been a Radiologic Technologist for about 40 years consulting for the last 18 in breast imaging and biopsy procedures. Traveling has taken a toll
on me but the experiences and the food will be remembered for a life time.
I live on a small farmette with a couple of horses, three goats, four dogs, two cats, many chickens and one turkey. The fresh eggs can't be beat!
I used to scuba dive and ski but now I collect recipes and try them out.
I would be a scuba floater now. LOL

Read more
My Latest Recipes 5
These are a bit bizarre ingredients but I just loved it. It is very pretty too!!!!...

We just love the taste of this dish!...

Tomatillo salsa from raelene1951 in Brighton, CO.

Made this up for my husband, he said he loved it!...

Pet Treats from raelene1951 in Brighton, CO.

My dogs, horses and goats love these treats....everything in moderation or they would all make pigs of themselves!...

This is my Aunt Jo's recipe for her wonderful fruit salad. She gave me the recipe in 1971....