The Cook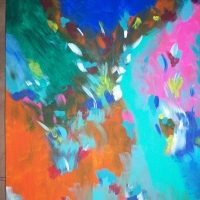 rebecc96052
Okeechobee
Taste-o-Meter
People LOVE rebecc96052's recipes.
About Me
i love food, i love garlic, cheese, peanut butter, pizza and everything else. my family is italian and scottish so i love italian food. my favorite food has to be pizza but living in a small town i can't find good pizza here. for
me it's very hard to make a good pizza. but, i love trying so if anyone has any good pizza recipes let me know. but, i love to eat cream cheese and jelly sandwich,yummy!!!!

thanks everyone and hope to make new food friends.
Read more