The Cook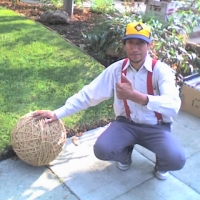 reciperecipes
Oakland, CA
Taste-o-Meter
People generally enjoy reciperecipes's recipes.
About Me
I grew up on chips and soda, cookies, and breads. Boy did I pay the price with an operation to get my appendix out, acne, psoriasis, and fevers of all types.
After I read Edgar Cayce's, "The Sleeping Prophet" and Peter Singe
rs, "The Expanding Circle: Ethics and Sociobiology " I was convinced that I could heal my small intestinal wall, avoid toxic food and share this information with others so that they can also heal their bodies from self inflicted deformities.

IT MAY NOT BE YOUR FAULT! We can also be genetically engineered like cattle. Genetically engineered for no good reason but to believe in an unhealthy and crooked industry? It's reign on the general public diet with it's food (illuminati?) pyramid scheme should be looked into. There is only one diet that encourages mass grocery stores to carry processed, canned and frozen mucous builders.

It could be looked at like a silent war using food as a ticking-time bomb on individual bodies. For instance the opposite of a Food War such as in Gaza. A military hold off for food and supplies to a third world nation is the scenario. When people get upset because starve, they are capable of many things. Farming, gardening, and horticulture should be sought after for a solution here. Making our lands fertile may enrich our futures.

Eat right, feel right. It could be that simple.
Read more
My Followers
My Latest Recipes 1
I found some most of these ingredients on an old cheese lid and have been making my own version for years. It's simple to make an...