The Cook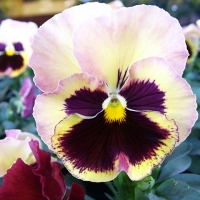 recipesrule
Winnipeg, CA
Taste-o-Meter
People are ADDICTED to recipesrule's recipes!
About Me
I've been married almost 22years,and have 3 teenagers who generally love my cooking. It becomes increasingly more difficult to come up with different yet quick and easy ideas for dinner. I use often use recipes as ideas and then
add my own touches. When I create my own dishes, I seldom measure, just add a bit of this and that according to what I think will go together well. For this reason it will take me awhile to add some recipes as I don't have measurements.LOL My family is quite willing to try all kinds of new dishes. We love watching the Food network on TV and my DH often picks out AND cooks some really great dishes. I can cook really well, but I'm reluctant to consider my self an expert. DH does all the BBQ-ing.
Read more