The Cook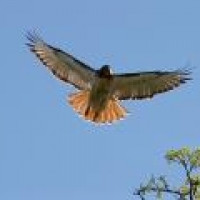 redhawk
Hatfield, PA
Taste-o-Meter
People generally enjoy redhawk's recipes.
About Me
My Mom started teaching me to cook when I was about 4 yrs old; stirring homemade pudding, scrambling eggs. By the time I was 7, I still wasn't supposed to turn on the stove by myself, but I could fix bacon & eggs (breakfast) on m
y own and was lucky not to get spanked when I did for my parent's anniversary that year! Baking and cooking with my Mom, who was originally from NC brought me many happy memories. There was nothing she and Grandma couldn't cook or bake that didn't taste delicious! Growing up in San Diego introduced me to an assortment of different flavors and dishes along with a 5 yr stint during a teen when I gave up eating meat. Mom made learn a lot about nutrition in order to learn to cook healthy, balanced meals without meat! As an adult I became more interested in additional seasonings, the use of herbs, and additional ways of preparing foods. I enjoy creating custom Cheesecake, like my Chocolate-Kahlua and Fresh Peach w/Ginger Brandy. I also like playing with existing recipes such as The Seven Sister's, which is a Native American dish and cooking with roasted veggies as in my Rustic Roasted Chicken Salad, where I make my own croûtons, and roast up a bunch of savory fresh veggies to bring roasted chicken to life with fresh greens.
Read more